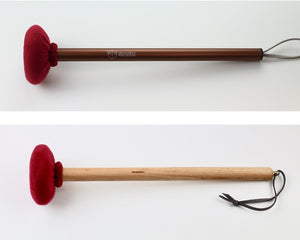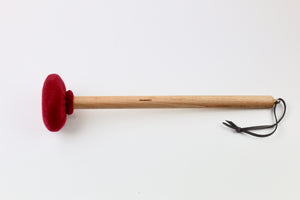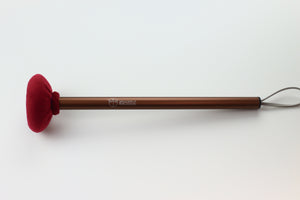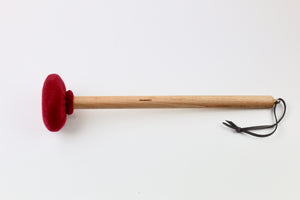 Resonance Series Medium Hard (RSMH)
Large, low-profile disc shaped core covered in fleece on a ¾" diameter maple or aluminum handle (13.5" length).  This mallet is harder and considerably heavier than the small, resulting in an amazingly fast and effortless response.   It is capable of a huge dynamic range and full spectrum of overtones.  Excellent for use on almost any size or variety of gong.  Sold individually, this mallet is the same as the SNG on a different handle.
"The medium mallet is capable of great sensitivity with fantastic weight and response.  It's expansive.  In a meditation I associate it with 'alignment.'  It has that grounding feel which extends and balances all the way up to the crown." - Ben Irons, CHt, CMI
Resonance Series
Dragonfly's Resonance Gong Mallets are designed specifically for use in sound healing, sound meditation and sound bath practice.  We have collaborated with Benjamin Irons, CHt, CMI and Yogi Mehtab Benton, combining expertise in sound healing and percussion performance to create a superior implement for sound production on a wide variety of gongs.